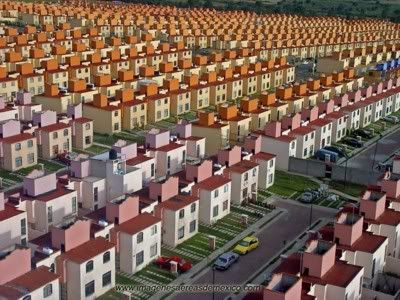 Earlier this morning I was driving through Knoxville, TN and found myself thinking and I must admit stressing about a current real estate transaction when I got a case of the de-ja-vus. Had I not just driven by this exact very spot just a few minutes ago? Then I quickly came to realize No, it is just another one of those cookie cutter subdivisions that looked almost identical to the one 3 miles down the road.
Now there is nothing wrong with the cookie cutter neighborhoods and houses. Obviously, they have housing styles that consumers like because they are selling and builders keep building more of them. However, there is also something to be said about a unique property, a one-of-a-kind masterpiece that is unlike anyone else's home out there.
(Note: Above is Not Actual Knoxville Housing)
Unique properties are not for everyone, they often have quirky little features that may be looked down on by some, but highly valued by others. However, sometimes looks can be deceiving and if you don't look hard enough or judge too quickly you may be missing out on a real gem!
A classic example is a beautiful home that I currently have listed. It is hidden in a highly desirable location, right in the heart of West Knoxville, minutes to the mall, countless plazas containing more shops and restaurants than you could ever need, downtown Knoxville, The University of TN, Knoxville campus, Lake Loudon, and several public parks filled with nature trails, walking/running courses, soccer fields, athletic fields. However, the magical thing about this home is despite, it incredibly central and convenient location, it is located on 1.2 acres on one of the most beautiful and private lots in West Knoxville.
The true beauty in this unique gem though is it's history. In 1975 this structure was originally erected as a barn as part of a small farm. Then in 1985 it was converted to a single family residence, giving this beautiful residence the nickname, "the barn home". Inside, the "barn home" offers a unique and cozy Southern atmosphere with the quaint wooden walls, massive stone fireplace, and original brick floor in the kitchen (now covered with a elegant antique glaze), and antique wood-burning stove. The first floor contains all the necessary ameneties including Master on Main, spa-like bathroom, cozy sunroom, and outside deck. The upstairs and basement offer additional living space and additional woodburning fireplaces on all levels for a grand total of 3 woodburning fireplaces!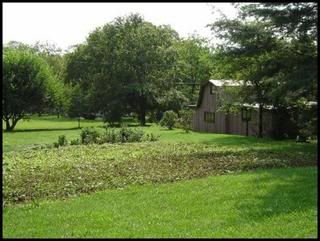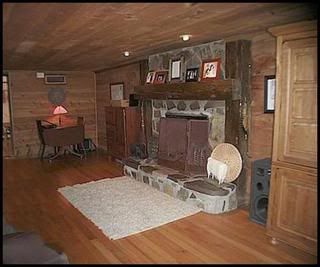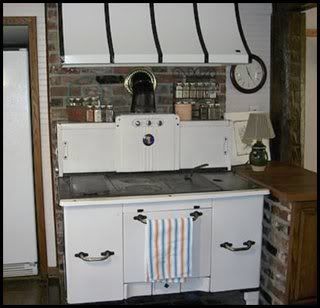 So if you are the type of person who feels comfort in your "standard", "typical", or "average" home, perhaps a unique home like the "barn house" is not for you. However, if you are one that would enjoy a peaceful "farm-like" retreat that is filled with Southern Charm and unique craftsmanship, with a huge garden area perfect for growing your own crops, have the pleasure of breathing in the aromas from the herb garden with the single largest Rosemary plant I have ever seen, and relax in the privacy of your ouside ground level deck, or perhaps lay out at night a top the rooftop patio and gaze at the stars, this could be your perfect home!
Oh, by the way, I forgot to mention this 2400 square foot home situated on 1.2 acres can be yours for only $199,900! If you want to know if this a good price for this size home on over an acre- check for yourself and you will quickly find that the answer is an emphatic YES!
Whether you looking for a unique, cookie cutter home, or something in between in Knoxville, TN please visit: www.HomesForSaleKnoxville.com for a FREE home search or www.1135Bueana.com to view this property's personal website which contains many more pictures, details, and a panoramic virtual tour.
Christine McInerney- The McInerney Team - Knoxville TN Real Estate - Realty Executives Associates Knoxville Copyright © 2012